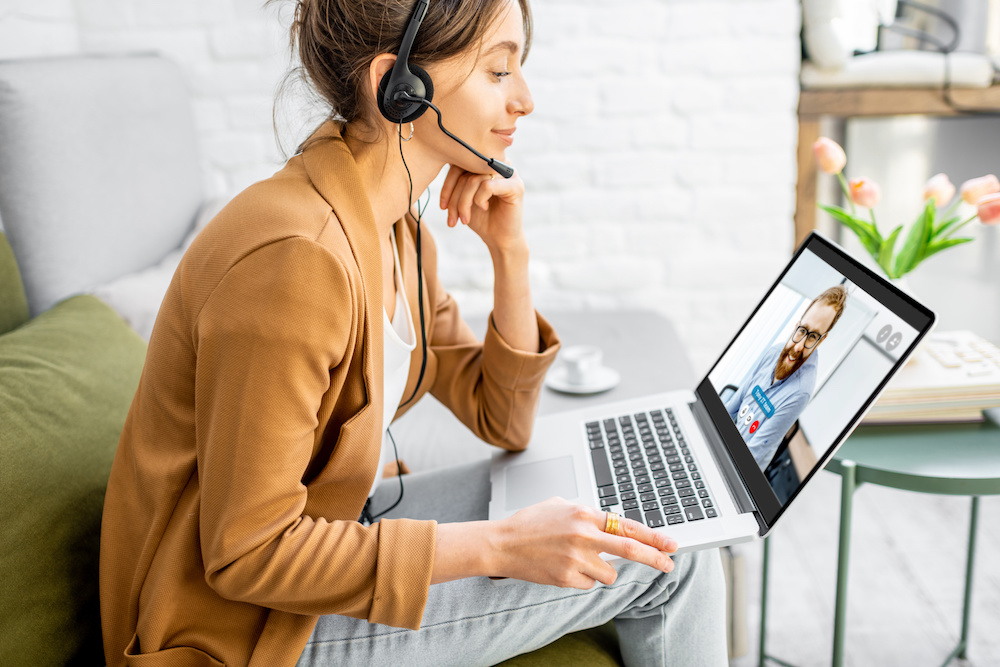 The COVID-19 pandemic has made remote work a necessity for many companies. As a result, team communication has become a major issue. A worthy successor to Skype for Business, Microsoft Teams is redefining the way businesses and their employees work remotely.
Like any software, Microsoft Teams takes time to learn. There are strategies that can help you master the tool and optimize its use.
In this article, the IT specialists at Groupe SL explain how to use Microsoft Teams effectively in the workplace.
Communicate effectively with colleagues using Microsoft Teams
With Microsoft Teams, you can create work teams based on the structure of a project and its related tasks.
There are channels within each team to organize conversations so that members working on a specific part of a large project can collaborate without involving the entire team.
Channels can be used to chat, share files (Word, Excel and other formats included in the Microsoft 365 suite), hold meetings and screen share. All content is saved online and is easily accessible.
Like the teams themselves, channels can be private or public. Conversations, files and notes on a channel can only be viewed by team members who have permission to participate in that channel.
Read on to discover Groupe SL's best tips for using Microsoft Teams to communicate effectively.
Tag your recipients
If you want a quick response from a colleague who's working remotely, tag them in your message by using the @ symbol. That way, the colleague will receive a notification about your request. Knowing how to use Microsoft Teams effectively will help you communicate with your colleagues.
Ask participants for permission before inviting new users to join a conversation
Invited users have access to virtually all the content that has been shared in a conversation. In order to protect confidential company data and personal information, make sure to ask your colleagues or IT department for permission before inviting external users to collaborate on Teams.
Need IT services for your company in Québec? Contact-us now!
Optimize calls and meetings with Teams
When working remotely, Microsoft Teams can help improve your business meetings and training with an online meeting feature for up to 10,000 users.
Anyone inside or outside the company can attend online meetings. The feature also includes scheduling assistance, a note-taking app, file uploads and a chat tool.
Here are a few tips for using Microsoft Teams effectively for meetings and calls.
Avoid video calls if your internet connection is weak
Although video calls are more efficient than audio conversations, it's best to avoid using the feature if your internet connection is slow or unstable. Otherwise, you may have trouble displaying a clear image.
Microsoft estimates that at least 1.2 Mb/s of bandwidth is needed for a high-quality audiovisual experience. If you don't have that bandwidth available, using Teams for video calls will be difficult.
Only turn on your microphone when you want to speak
If you're in a loud environment, it's important to make sure that your microphone isn't picking up the ambient noise and making the conversation inaudible. It's best to get into the habit of turning off your microphone whenever you aren't speaking and only turning it on when it's time to speak. This makes it easier to manage meetings with remote teams.
When working remotely, your partner or children can end up being a source of noise and disruption for you and other meeting participants. Consider investing in a pair of noise-cancelling headphones to help you stay focused and remember to keep your microphone off until you want to speak!
Make use of the MS Teams private chat feature
The Teams chat feature provides a space for users to talk to each other in an informal setting. You can use the chat to exchange files, emojis, GIFs and stickers.
In order for Microsoft Teams to be effective, it's important to learn how to optimize your use of the chat feature. It should not become a distraction.
Avoid discussing project-related topics on the chat
It's best to save the chat for subjects that aren't directly related to projects that teams are working on together. There are other features available for those discussions, such as video conferencing.
If you discuss a group project with a colleague on a private chat, other team members won't be aware of any progress you make. This can result in communication and coordination problems.
Avoid sensitive topics and derogatory comments
On Teams, new participants in existing chats can view previous conversations, so be sure to avoid making any derogatory comments about your colleagues or superiors.
However, you can opt not to share the chat history when adding a new participant.
Limit the number of chat windows you create
To avoid confusion, limit the number of chat windows you create. Otherwise, you may end up with multiple conversations that include exactly the same people and have trouble finding your way around.
In order to use Microsoft Teams effectively, it's best to streamline your interface as much as possible.
Groupe SL can help you learn how to use Microsoft Teams effectively
Now that remote work is becoming more and more prevalent, it's easy to see just how indispensable IT collaboration tools like Teams are. With these tips for using Microsoft Teams, learning to use the tool effectively should be a breeze!
If your grasp of Microsoft Teams is still not as solid as you'd like it to be, it's important to be able to count on an IT professional for help.
Contact us today. Our team will be happy to help you master all of Microsoft 365, including Microsoft Teams.