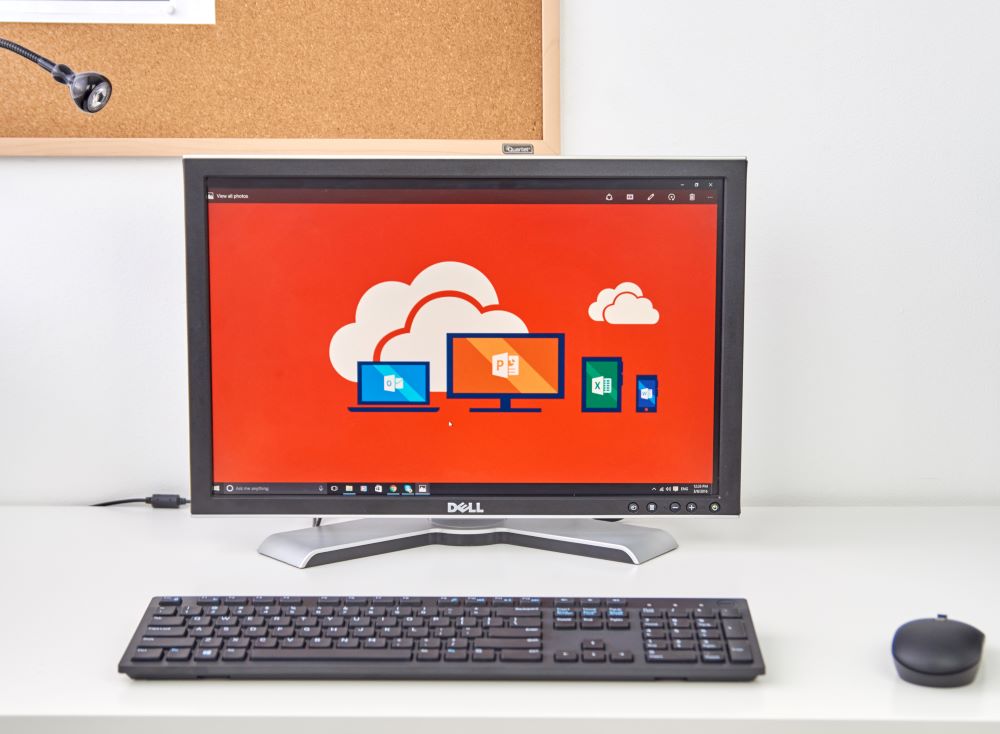 In 2020, many companies have been battling the odds to remain in business. Many of them have been able to survive the storm that is still raging by requiring their employees to work from home.
Introducing remote work into an organization is no small feat. It requires, among other things, appropriate IT tools and a new approach to manage a remote team.
Find out how some of the features of Microsoft 365 can help you manage your remote teams.
Microsoft 365 helps you better supervise remote work
You may already know that Microsoft 365 offers a number of tools and features that help employees collaborate while working from home. For example, using Microsoft Teams  allows your work teams to stay connected and communicate effectively through chat and video features.
Did you know that various software packages in the MS 365 suite also offer managers the possibility of consulting various statistics about their employees' productivity?
A better overview of communications
Project managers whose employees use Teams can have access to valuable information for satisfactory results:
Number of team calls
Number of team chats
Number of private chats
Number of virtual meetings
And more!
You can even find out who attends these meetings, even if they include collaborators from outside the company. Teams statistics also make it possible to know who is involved in teamwork and who works more often alone.
Reports that measure the commitment of employees who work from home
Microsoft 365 can generate advanced reports and analyses that contain a wealth of information to identify each employee's level of engagement and effectiveness during their shifts.
For example, you could track the use of applications such as SharePoint and OneDrive to see which documents have been viewed and modified and by who.
The reports can also provide information about the use of various Microsoft 365 suite computer programs, which helps identify process improvement and employee training opportunities.
Need IT services for your company in Québec? Contact-us now!
Microsoft 365 helps you optimize your IT infrastructure for remote work
As previously mentioned, Microsoft 365 offers a high-performance application platform that provides detailed statistics on employee work, which helps you manage your remote team. However, the proper functioning of the MS 365 platform is partly dependent on the IT infrastructure your company relies on. This is why you should be able to identify when certain operations are slow or do not work.
With this in mind, a global performance metrics solution can provide full insight into all Sharepoint components: site collection, web application, database, events, and more, so that administrators can measure all aspects of the infrastructure. They will get an insight for optimizing the performance of the hardware that the company relies on.
Microsoft 365 provides security for data exchanged between remote workers
Cybersecurity of confidential data exchanged between employees is at the heart of remote working concerns. Employees therefore need to work with a secure infrastructure so that they can share confidential or personal information without the risk of it ending up in the hands of ill-intentioned people.
By using the Microsoft 365 suite and Teams, your company can create a secure workspace for collaboration and file sharing. You can also create online backups using MS 365 to securely store files and documents while keeping them easily accessible to those who need them to work.
Contact Groupe SL to get the most out MS 365 and your remote teams
In conclusion, implementing Microsoft 365 in your business can help you make sure that you get the most out of your remote teams. You will then be able to monitor your IT infrastructure and remote employees' performance, in addition to securing the data exchanged between employees.
Regardless of the reasons that drive a company to implement Microsoft 365, it remains a productivity and collaboration tool that is almost essential in a remote work environment.  For more information on Microsoft 365 solutions or to discuss your needs with a company specialized in IT outsourcing, contact Groupe SL.