OUTSOURCE YOUR COMPANY'S IT
MANAGEMENT TO A TRUSTED PARTNER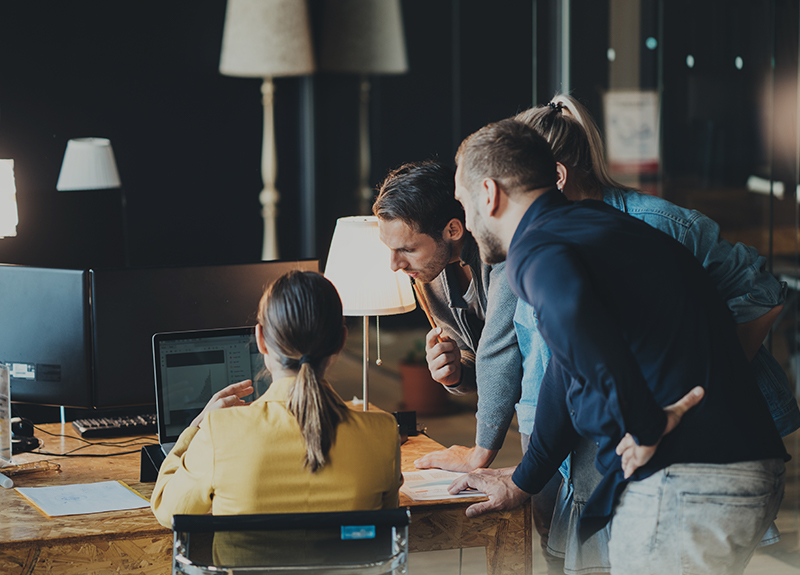 Managed IT services IT management and server and network management solution for companies
Managing a company's IT infrastructure is no simple task. It requires time, resources and a range of cutting-edge expertise that must be constantly updated. Groupe SL's IT management solutions lighten your infrastructure so that you can concentrate on the most revenue-generating tasks.
Managed IT services from Groupe SL: strong support for your growth
Would you like to know how Groupe SL can meet your IT needs?
Remote, on-site and emergency technical support
Proactive infrastructure monitoring and maintenance
Security management
Backup management
Project management
Development of medium and long-term strategic plans
Development of disaster recovery and contingency plans
Why choose Groupe SL Managed IT Services ?
Predictable budgeting
Access to state-of-the-art IT infrastructure
Single point of contact accessible 24 hours a day, 7 days a week
Access to proactive and preventive IT management
Limit capital expenditures
Free up internal support staff
Ready to discuss IT with the team ?
To learn more about the managed IT services by Groupe SL, to discuss your needs with the team or to pursue a career with us, contact us today.