LEVEL UP YOUR BUSINESS COMMUNICATIONS WITH PROVEN VOIP TECHNOLOGY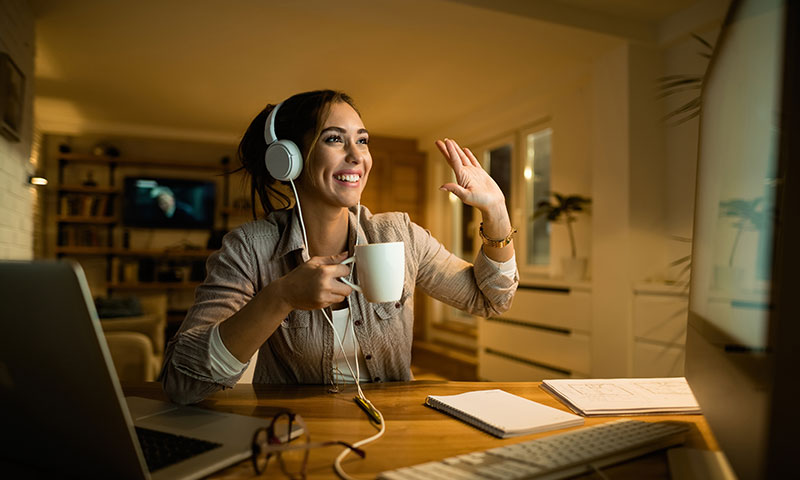 Custom IP Telephony Service (VoIP) for Businesses
Good communication has always been the key to a company's success—regardless of its size or industry. Today, the rise in remote working means that organizations must adapt in order to stay connected to their employees, clients and partners at all times.
Close the distance with Groupe SL's VoIP. Give your employees a comprehensive communication system that lets them work from anywhere, on any device. They will be able to quickly and securely exchange all kinds of data and information.
Find a VoIP package 100% tailored to your needs
Connected to the Internet? Your Business is Ready for Groupe SL VoIP!
IP telephony, or Voice Over Internet Protocol (VoIP), is a Cloud-based phone system. It allows you to communicate not only by voice, but with images and data. Break free from the limits of traditional phone systems with VoIP.
All you need is an active internet connection—you can even keep your current devices. Our team will take care of everything for a stress-free transition.
Our packages are highly customizable, meaning you can tailor them to your business's size and budget.
VoIP technology is known for its reliability and security. But like most telecommunication technologies, it is constantly evolving. That's why our VoIP service includes phone system 
maintenance
as well as software and security updates. You can easily add or remove users, making it simple to manage your business's growth. If you move, your line moves with you.
Our cloud specialists will set you up stress-free with VoIP
Groupe SL Offers You More than Any Other Provider
By now you know that our IP telephony service includes unlimited calls to Canada and the United States, user support and phone system hosting and maintenance.
But that's not all! We also have many other features at competitive prices, including:
Business Directory

Caller ID

Call Parking

Call Recording

Call Queue

Detailed Calls Report

Hold Music

Mobile Phone Transfer

Multi-sites

Night Answer

Operator Panel

Ring Group

Softphone

Voicemail to Email

Virtual Conference Room

…and much more!
Each of these features automates certain processes and boosts your productivity. You can better monitor your business communications, and our IT support is on-hand 24/7 to make sure everything runs smoothly. 
Trust Groupe SL with Your Business VoIP System
Our team of experts is highly experienced in IT service management and cloud services. We tailor our top-notch outsourcing services to the needs and demands of Quebec businesses, and VoIP is no exception.
To learn more about how Groupe SL can help your business thrive, contact us today!