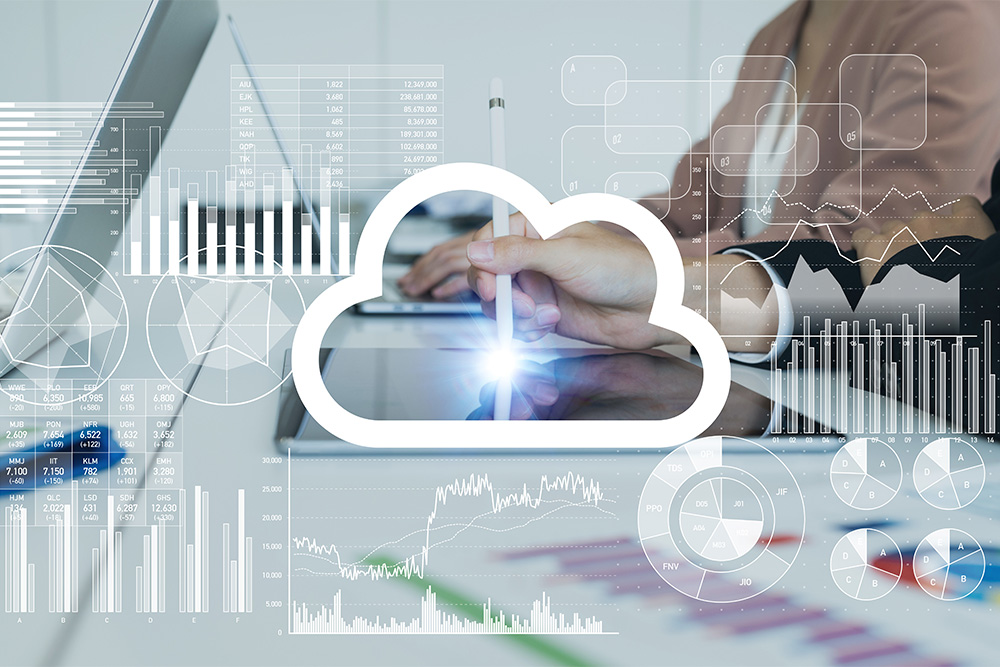 We are all familiar with Word, Excel, Outlook and PowerPoint. So much so that we could practically use them with our eyes closed.
But the Microsoft 365 for Business service contains other excellent tools for IT collaboration: SharePoint Online, Teams and OneDrive.
SharePoint Online
SharePoint Online is a mobile intranet. It connects all the other team collaboration tools we will cover in one single location.
What can you do with SharePoint Online?
SharePoint Online is convenient because it allows you to share and manage content, data and even applications from anywhere, whether at home, in the office or on the go.
It also promotes teamwork by allowing teams to securely store, access and edit files from anywhere at the same time.
An overview of the advantages
An excellent mobile intranet
Connects teams and the organization together
Allows file access from anywhere
Makes it easy to share files in a company
Allows for real-time searching, co-publishing and file updates
Teams
Let's move on to Teams.
Teams is a platform for teamwork. This valuable collaboration tool also allows you to chat, join videoconferences and exchange files easily.
What can you do with Teams?
With Teams, you can have online meetings (audio and video) with your team. You can also organize live events inside or outside your organization with up to 10,000 participants (!!).
Teams also contains a screen sharing and recording feature to save your meetings.
An overview of the advantages
Easy to use in the office or on the road
Allows you to view, share and edit Word, Excel and PowerPoint documents in real time
A secure virtual conversation tool
Need IT services for your company in Québec? Contact-us now!
OneDrive
Now for OneDrive. OneDrive is an online storage tool. It allows you to access your personal or corporate files securely from anywhere without having to use a Virtual Private Network (VPN).
What can you do with OneDrive?
OneDrive is fantastic for storing files, photos and various folders. It is especially suited for people and businesses who want to access this data from anywhere and on any device.
It also saves you from having to send large attachments or use a USB stick to share them. Simply send a link via email or text message to the recipient. Sharing files and more has never been easier.
An overview of the advantages
Easy access to your files
Contains a scanning function
Avoids taking up space on your computer
Secures your files by adding an extra layer of protection
Accessible from anywhere, even offline
SharePoint Online, Teams, OneDrive: excellent IT collaboration tools
SharePoint Online, Teams and OneDrive are wonderful IT collaboration tools for teams. Any company can benefit from them. Even yours.
We hope you enjoyed this overview and that it has convinced you to use them.
To learn more about IT, visit the news section of our website. And to start using SharePoint, Teams and OneDrive now, simply contact us. We'll be happy to meet your needs.