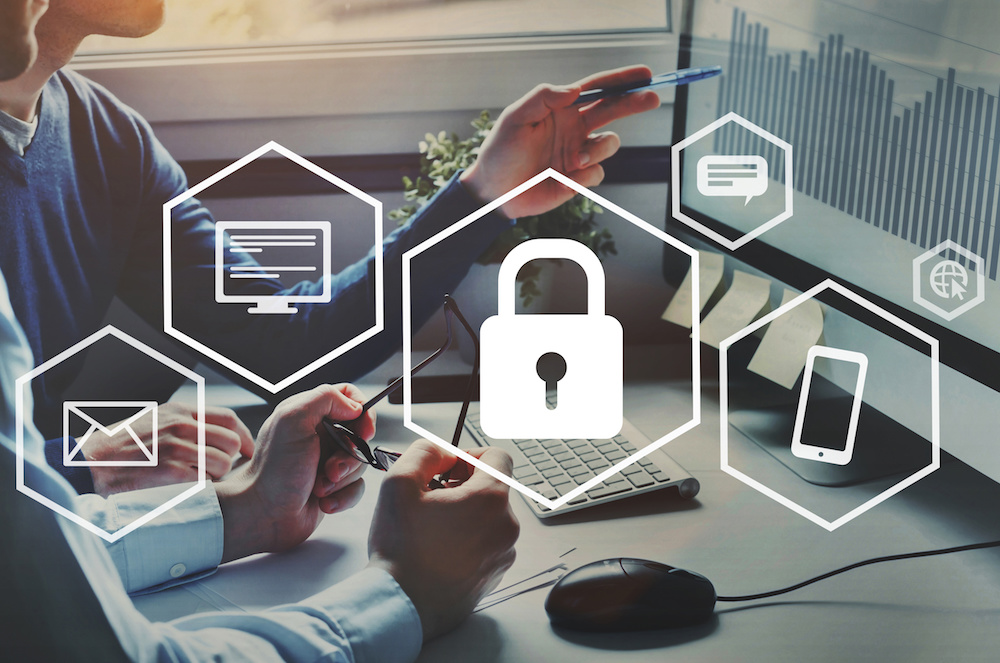 Many companies are currently forced to enable teleworking in order to continue operations. It is therefore essential for employees to have access to company computer data from home.
However, this can increase the possibility of theft or loss of important data. In order to mitigate this risk, many companies adopt computer data security solutions.
In this article, find out why securely backing up your data online is so important.
Online data backup is essential in times of crisis
The current crisis situation is forcing many companies to switch over to teleworking. This means that a massive amount of documents and files are now exchanged from personal computers and circulating online. This is an all-you-can-eat buffet for hackers. This makes it extremely important for all companies to protect their data online.
During a volatile situation such as a pandemic, the loss or hacking of computer data is the last thing a small or medium sized business wants to deal with. Not only is it quite a headache to solve if the data hasn't been backed up online beforehand, but it could greatly affect the business.
Furthermore, the loss or theft of data can greatly impact an organization's day-to-day operations and reputation, as well as customer trust. Needless to say, in times of crisis, SMBs need to make sure they retain as many customers as possible to keep business running, and this starts with secure online data backup.
Need IT services for your company in Québec? Contact-us now!
The advantages of having a data security solution
Having an online data backup solution, such as Acronis Cyber Protect, not only allows you to build solid trust and loyalty with your customers, it also helps you increase your company's overall productivity.
Fast data recovery in the event of a physical or computer disaster
Keep up with the frantic pace of technological advances, cyber hackers are also looking to develop new strategies for accessing valuable data from various companies. Organizational leaders need to act quickly to protect themselves from these attacks, as it is highly likely that a hacker will eventually attempt to gain access to their computer systems.
It is also important to think about physical threats (flooding, fire, vandalism, etc.) to your computer data. In the event of a disaster, recovering all of your data will be very time-consuming and complex if it is not stored in more than one place.
With a data backup solution, your stolen or lost information can be recovered in just a few seconds on more than twenty physical platforms. This will save you many hours of lost work time and your productivity will hardly be affected!
Quick access to your company computer data, even when working from home
Storing your information in the cloud allows you to easily access it anywhere and anytime, as long as you have an Internet connection. This is a huge advantage for companies that need to work remotely, since all employees can access the data they need and save their work remotely.
Protect your online data with Groupe SL
In short, securing your company's computer data is essential in times of crisis. With an online backup solution such as Acronis Cyber Protect, you build trust with your customers and can quickly restore data in the event of a cyber attack or disaster. This technology also lets you access your information remotely, making it easier for you to work from home.
At Groupe SL, our online data backup service makes the Acronis Cyber Protect platform available to our customers. Our team fully manages your data to give you peace of mind. Please contact us for more information about our services!