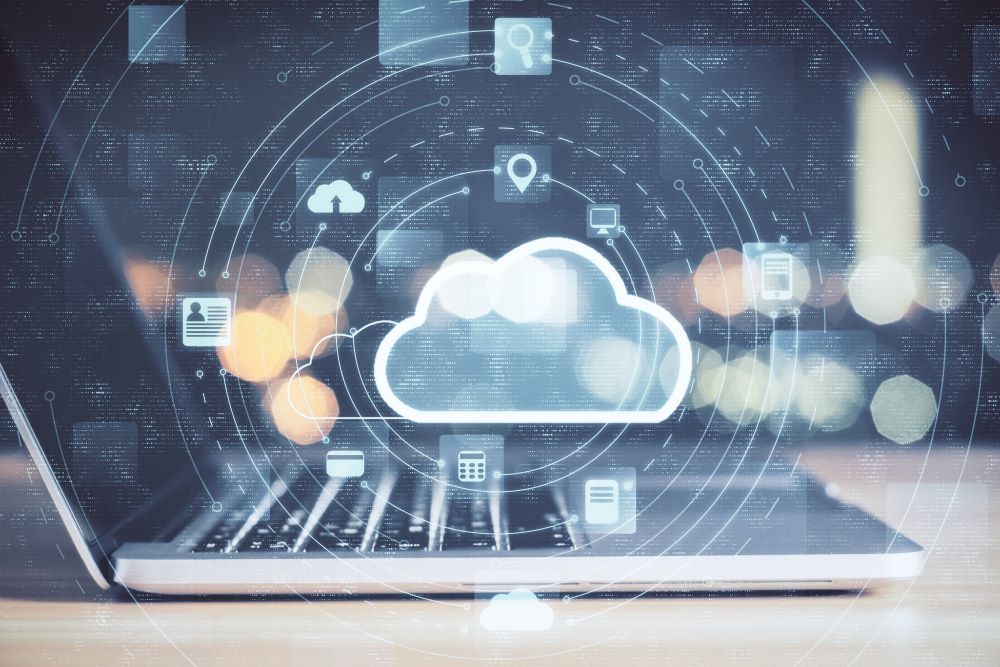 Thousands of businesses such as your own are currently having to adapt to a new reality: the mandatory telework caused by the COVID-19 pandemic. While this transition brings its share of challenges, the decentralization of your workforce can also bring about positive changes. Take this opportunity to introduce a cloud solution to your organization.
How can cloud solutions improve the productivity of your employees working from home? By providing you with a better defense against cyber attacks and giving you the opportunity to implement a new resource allocation strategy.
Cloud solutions defend you from cyber attacks that hinder productivity
With cloud services, there is no longer a need (or even a recommendation) to host your own IT infrastructure in your company's offices, since owning physical servers makes your infrastructure susceptible to cyber attacks.
It is much easier for hackers to attack your business if your servers are within easy reach and you aren't following best practices in terms of monitoring and preventive maintenance for cyber attacks. In the event of an attack, the damage would cause considerable downtime and your employees would lose the ability to be productive.
In addition, cloud solutions give your employees access to all the data they might need, even if they are working from home. They help you avoid the delays caused by restricted access to corporate documents while teleworking.
Increased security with private hosting of cloud solutions
Be careful, just because you choose to store your data with a cloud solution doesn't automatically mean that your company will be immune to cyber attacks. There are two types of cloud solutions: shared and private. Storing data with a shared solution poses a certain risk, since these hosting locations are often offshore and shared between multiple customers. If you can, opt for better protection with private hosting, such as the solution offered by Groupe SL.
Need IT services for your company in Québec? Contact-us now!
Improve employee productivity with a new resource allocation strategy using cloud solutions
One of the main advantages of using a cloud solution for data storage is that your provider takes full responsibility for monitoring and maintaining your IT infrastructure. As a result, you may decide to reorganize the workload of your IT team.
Depending on your needs, you may choose to let your IT team work on more strategic and proactive IT tasks, or you may decide to simply eliminate your IT department and define a new resource allocation strategy. Either way, you can improve your employees' productivity through smart reorganization, which may be necessary when faced with forced teleworking.
Opt for Groupe SL's cloud solutions to improve the productivity of employees working from home
In addition to offering secure private hosting, we have the expertise required to facilitate your transition to a simple, customized cloud solution that meets the needs of your business. We offer a complete migration service with training sessions for your team, remote technical support and even monitoring and maintenance of your infrastructure.
Contact us for a quote, or if you have any questions about our services: we will be happy to help you optimize your operational efficiency despite the ongoing unpredictable situation.