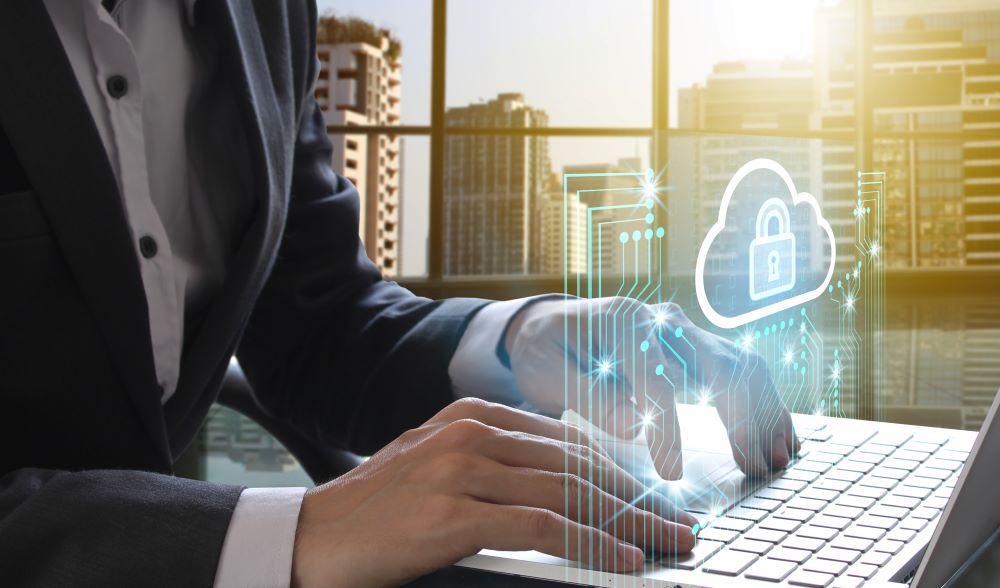 Cloud computing is a breakthrough for many companies, bringing flexibility and cost savings. For example, it reduces the need for physical networks and allows for more remote work.
But as with any major change in the IT industry, cloud computing presents a multitude of new security risks to IT infrastructures and organizational data.
In this article, our IT outsourcing experts share 3 ways your cloud provider can help you protect your sensitive data.
Facilitating the integration of your multiple IT security devices
Like many Quebec companies, have you purchased a number of security devices to better protect your sensitive data stored in the cloud? That's already a good start! But did you know that your cloud provider can help you get the most out of them by integrating them?
Integrating your compatible cybersecurity tools means that they will no longer work independently. They will instead be interconnected, allowing them to share threat data and work together to counter different types of cyberattacks.
This will provide you with increased overall protection that is much better suited to cloud infrastructure.
Automating cybersecurity processes
The techniques used by hackers and cybercriminals are becoming increasingly sophisticated. For the most skilled of hackers, it only takes a few seconds to get hold of sensitive data or cause computer breakdowns once they have gained access to a network.
In order to increase their level of protection against such rapid attackers, companies can ask their cloud provider to automate certain security processes. This way, an attack will automatically trigger a series of data and equipment protection measures, which will greatly limit the amount of damage that a hacker can cause.
Automated cybersecurity measures will also make it easier for your cloud service providers to do their jobs. They will no longer have to target infected devices, find and destroy malware and implement protections across the entire IT environment in a very limited amount of time during an attack. Everything will be done automatically!
Need IT services for your company in Québec? Contact-us now!
The benefit of a unified management system
To ensure the security of your ever-changing cloud infrastructure and privacy policies, you need a unified management system that centralizes data, access, configuration and policy coordination.
A unified management system implemented by your cloud provider will allow your IT department to relay and correlate threat information, enforce privacy policies consistently and make changes wherever they are needed in a single action.
Enjoy the benefits of totally secure cloud computing with the support of Groupe SL
In conclusion, cloud computing offers many advantages to businesses. However, its implementation and use should always be coupled with a reassessment of cybersecurity needs by IT security specialists. Otherwise, the benefits of the cloud could quickly be overshadowed by privacy issues arising from a lack of protection.
If you are looking for a partner who is equally at ease with cloud computing and cybersecurity for your company, contact our team! We will be able to determine your needs and recommend customized solutions.