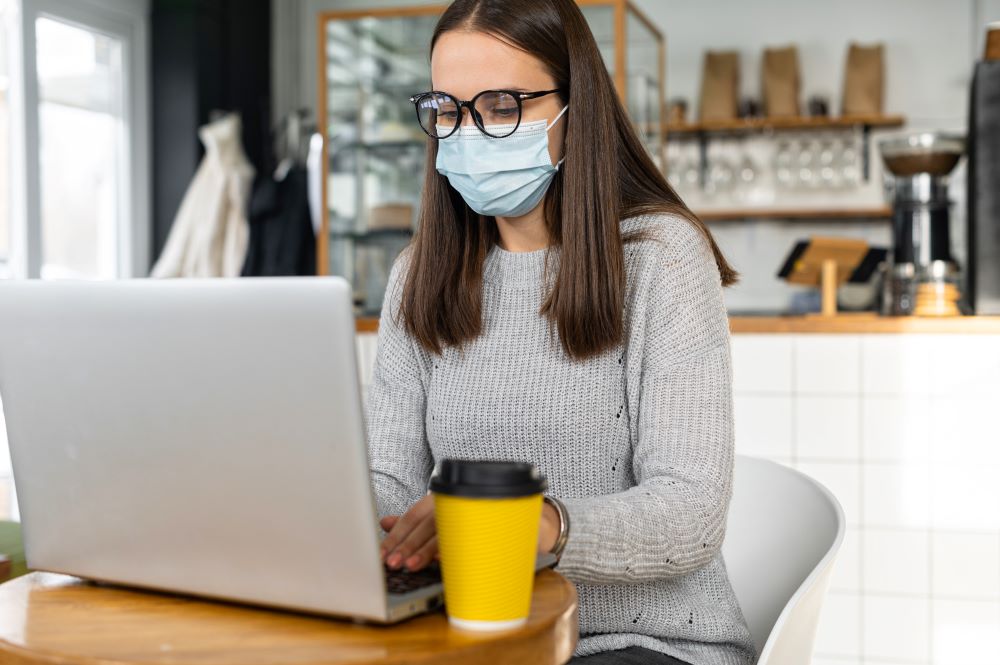 Employers are currently adapting as best they can to the COVID-19 crisis by allowing remote work, or even making it mandatory.
However, although remote working was already increasingly common even before the arrival of the coronavirus, it poses its own unique cyber security problems.
In this article, our IT outsourcing specialists present various IT security risks for remote workers as well as ways to improve corporate cybersecurity related to these issues.
Companies need to strengthen their remote access policies
Remote access needs and practices are changing for all workers who use hardware, especially remote workers who rely on cloud hosting solutions.
Unfortunately, many business owners overlook the importance of having a strict remote access and identification policy. Yet professional management of remote access to IT resources is more essential than ever to prevent serious problems such as identity theft and loss of sensitive data.
IT and cyber security professionals can assess the security risks that organizations face and develop customized protocols to minimize those risks. This is one of the main reasons to perform an IT security audit.
Risks of using personal computer equipment
In recent years, a growing number of employers have adopted "bring-your-own-device" (BYOD) policies, which have allowed them to reduce their spending on computer equipment. In addition, with the rise in popularity of telecommuting in the COVID-19 era, an even greater number of employees are using their personal computers or their own mobile devices to perform their tasks.
However, what may seem like a good way to save money can also adversely impact the cybersecurity of a company's IT infrastructure. Unlike personal devices, most computer equipment provided by employers meets minimum security standards. These computers, tablets and other devices are designed to operate within a corporate network. Their software has been optimized to meet the specific needs of the individual user in the corporate environment. The introduction of personal devices into a company's IT environment therefore adds a new layer of risk to security considerations.
Personal devices should therefore be systematically checked by the employer's IT department before being used for remote working. Mobile device management (MDM) applications can also allow companies to create secure access to data and perform remote lockouts or erasures in the event that devices are lost or stolen.
Need IT services for your company in Québec? Contact-us now!
Lack of security in some wireless networks
Today's hackers are highly effective at seizing valuable data and information when workers use an unsecured connection. To reduce the vulnerabilities associated with unsecured residential and commercial Wi-Fi networks, employers can implement a variety of strategies:
Prohibit the use of unsecured wireless connections
Use geolocation to limit the locations from which enterprise networks can be accessed
Set up and require the use of a VPN for remote work
VPNs are perhaps the least complicated to implement and enforce, since these networks don't have the potential to compromise employee privacy and don't limit where remote employees can work. Trusted VPNs provide end-to-end data encryption and protect IP addresses to increase the security of all types of connections.
Don't let your remote workers jeopardize the security of your IT infrastructure
There you have it, you now know 3 of the most important IT security risks associated with the need to work from home. However, even the biggest problems have solutions. Now that you know your enemy, you need to fight it.
If you are looking for an ally that will help you secure your IT infrastructure, Groupe SL can offer you a complete cybersecurity plan as well as the best tools available on the market to reinforce your level of protection.
Contact us now and enjoy the benefits of remote working without fear of being a victim of cyber fraud!