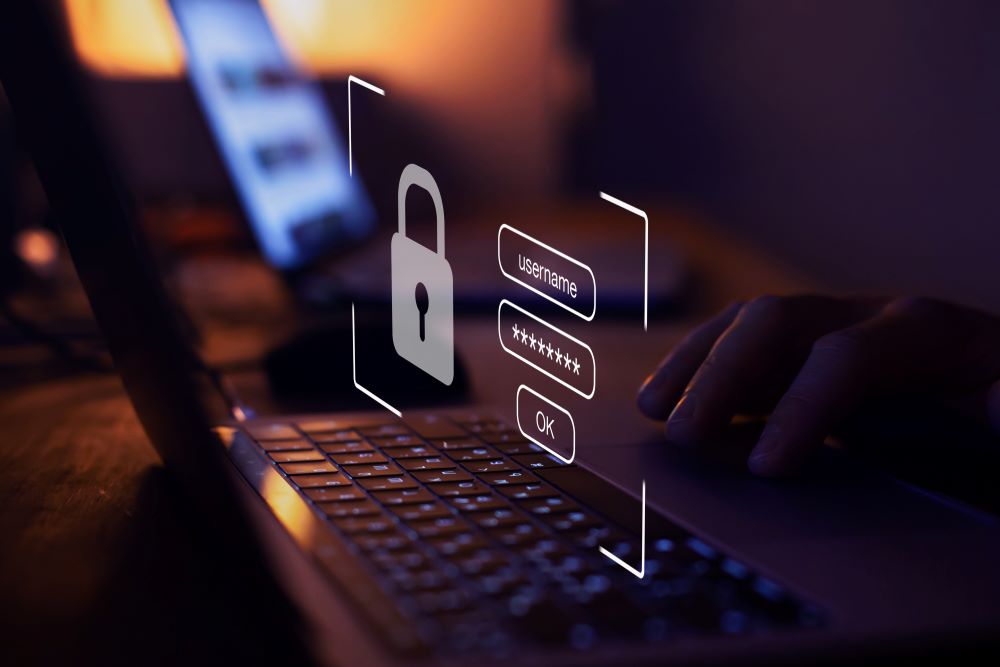 To adapt to the global pandemic and continue to operate while complying with government guidelines, many companies have turned to working from home. In doing so, a tremendous amount of information is now exchanged online.
Unfortunately, many organizations are not aware that their business communications are not secure enough. Many still rely on standard security procedures requiring only a simple username or password, which are no longer sufficient to guarantee the confidentiality of online exchanges. They are therefore vulnerable to theft of confidential information and sensitive data by cybercriminals.
For a better level of corporate communications protection, new user identification strategies have therefore been developed. Among these, two-factor authentication is undoubtedly one of the most effective and easy to implement.
In this article, our cybersecurity specialists explain this computer protection measure and how it is useful for companies that allow working from home.
What is two-factor authentication?
Two-factor authentication, also called 2FA, is a secure computer access process in which the user must provide two pieces of evidence in order to be authorized to access a program, feature or file.
This strategy therefore provides a higher level of protection than single-factor authentication (SFA) methods, where the user only has to provide a single piece of information, such as a password or access code.
Different types of identification factors that may be required during an access request
There are several types of identification factors that may be requested during an access attempt. This creates unique combinations that cybercriminals cannot duplicate.
Knowledge factors
This is information that only the user should know. Passwords and personal identification numbers (PINs) fall into this category.
Possession factors
This is an object that the user should have with them at the time of the access request. It may be a magnetic token or a security card, for example.
Biometric authentication
This identification factor relies on the fact that each user has unique physical characteristics such as fingerprints or retina shape. Facial recognition is based on biometric factors.
Location verification
Location verification requires the user to be in a particular location. The user will not be able to log in if they are outside the geographic area where they should be. The origin of an access request can be known based on geolocation information such as an IP address.
Need IT services for your company in Québec? Contact-us now!
How does two-factor authentication protect your business communications?
When working from home, a lot of confidential information circulates online and a large amount of it must be accessible to remote workers. Many organizations also rely on cloud hosting solutions to increase employee mobility.
A hacker who succeeds in pretending to be an employee and accesses a company's computer resources could therefore easily seize data of great value to the organization (plans, formulas, research, creations) or cause system failures that result in operational shutdowns.
By requiring a second form of identification, two-factor authentication reduces the likelihood that a cybercriminal could impersonate a user and gain access to your computers, online backups, accounts or other sensitive resources. Even if a fraudster has been able to get his hands on your password, he won't have the second element required to authenticate.
You also protect your customers by using 2FA
A computer attack can also have a direct impact on your company's results if it causes a customer data breach. Worse yet, it can lead to a loss of credibility and make you lose their trust and loyalty.
A company's effective IT infrastructure management therefore needs to include cyber security strategies for a high level of confidentiality and computer data security, such as two-factor authentication.
2FA on transactional sites
On a transactional site where customers need to enter sensitive information such as credit card numbers, two-factor authentication provides an additional layer of protection that enhances website and transaction security.
By creating a reassuring experience, businesses increase their ability to create seamless customer interactions.
Groupe SL helps you secure your communications and IT infrastructure
In summary, two-factor authentication is a very effective cyber security strategy for restricting access to your computer resources and sensitive information to authorized individuals. In a remote work context, it can make your communications more secure and even reassure your customers. You should therefore consider integrating it into your existing protections.
At Groupe SL, we can perform an IT security audit to identify security vulnerabilities in your IT system and determine if you should use 2FA. Based on this audit, we will also be able to offer customized solutions to strengthen your protection against threats such as viruses and hackers.