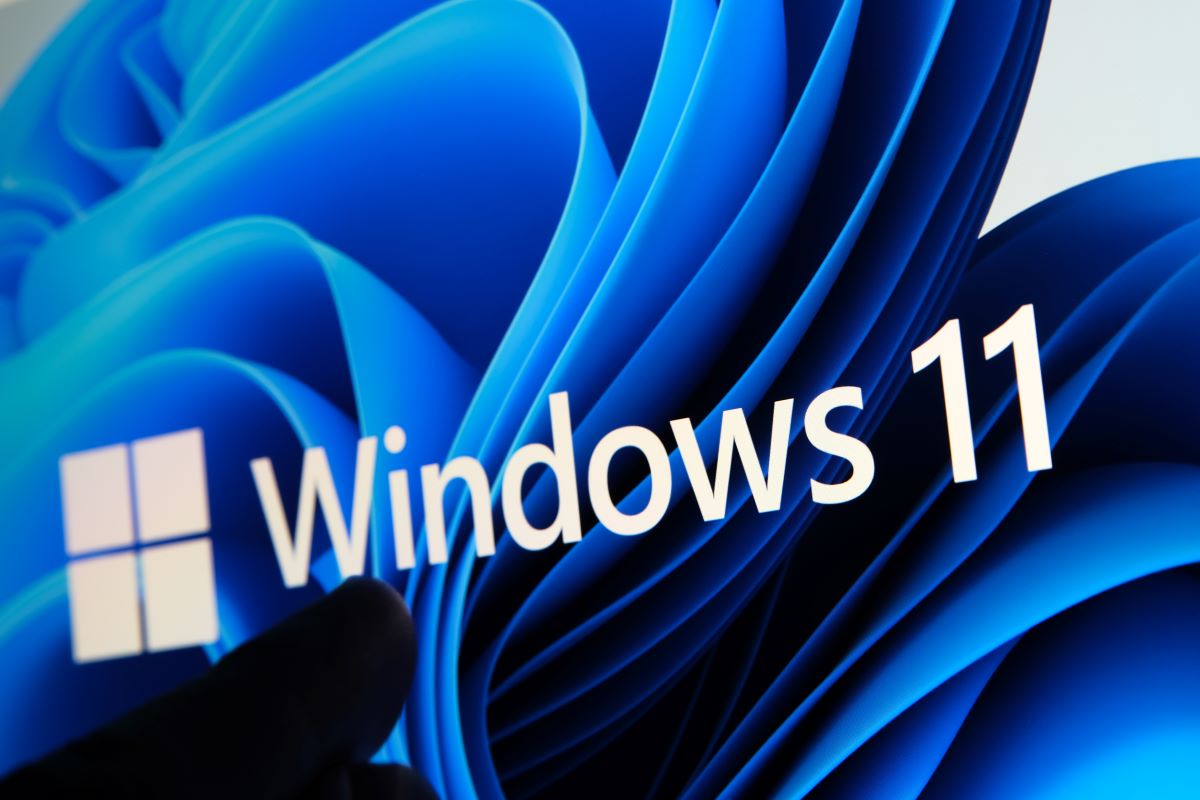 Launched in fall 2021, Windows 11 is the newest version of Microsoft's operating system. Its predecessor, Windows 10, was launched in 2015. Windows 11 incorporates a lot of changes that are motivating people to make the switch.
However, there are skeptics that don't intend to upgrade to the new version because they don't see the benefits of doing so.
In order to shed light on the issue, the experts at Groupe SL present 7 advantages of switching to Windows 11.
1. A revamped, streamlined interface
The first argument for switching to Windows 11 is the new interface it offers. The interface has been revamped and streamlined to create a more intuitive user experience.
The taskbar has been given a facelift that many will appreciate. The windows and icons now have rounded edges that are more visually appealing.
Here are a few of the key changes introduced in the new Windows 11 interface:
Recommendations show you recently opened files and folders for easy access.
The button for locking the screen, logging off and switching users is located at the bottom left of the screen. Shutting down, restarting and putting your computer to sleep is now done on the bottom right.
There is a button that displays the list of all installed applications and offers the option of pinning the ones you want.
These are the main changes featured in the Windows 11 home interface. Changes have also been made to various features and applications, making Windows 11 a real advantage for corporate IT infrastructure.
2. Microsoft Teams integration
Another benefit of Windows 11 is that Microsoft Teams has been fully integrated. With the COVID-19 pandemic, the application has become a major success and is now used by a great many people. Therefore, Microsoft decided to integrate Teams directly into the new version of its operating system and have it available by default.
Like a chat, users can talk to each other directly via the taskbar. This shortcut makes it easier for users to communicate and is simpler to use than a separate Teams application. Note that the Microsoft Teams application remains available.
3. An improved file explorer
Windows 11 has undeniable benefits for those who have difficulty searching for files on their computer. The file explorer in Windows 11 has been revamped and is more powerful and simpler to use than the Windows 10 iteration.
This is a great addition that makes it easier to navigate between your files and folders. If you use your computer every day for work, this should be a welcome change that facilitates your workflow!
4. Simplified multitasking
The limits of Windows 10 when it comes to multitasking have been subject to a significant amount of criticism. Fortunately, Microsoft is now remedying that with virtual desktops that are more intuitive and easier to use.
While the keyboard shortcuts for multitasking are the same as the previous version's, Windows 11 adds the Snap feature, which provides easy access to multiple pre-set window configurations. No more manually dragging windows into place, as was the case with Windows 10!
5. A better interface for Windows settings
The Windows 10 control panel and settings have been subject to a lot of criticism, and with good reason—navigating them has become exceedingly complex over time. Microsoft has now made them more ergonomic and intuitive.
First of all, the menus' visual aspect has been redesigned. New options have been made available, and they are easier to understand. Parameters such as the computer's name are also more easily accessible with Windows 11. They are now better categorized and listed on the left side of the screen.
The automatic return to the main control panel featured in Windows 10 has been removed to make navigation easier.
6. Personalized widgets
Widgets are another new feature of Windows 11. You can access your personalized, interactive widgets from an icon on the taskbar. Those who don't need the feature can simply disable it.
From calendar and photos to weather, the Windows 11 widgets put information right at your fingertips. Furthermore, the widgets are personalized to suit your interests, so the information you get will be relevant to you!
Note that you'll need to sign in to your Microsoft account in order to be able to use the Windows 11 widgets. As explained earlier, the new Windows 11 menus also make it easier to access all of your applications, including the Microsoft 365 suite.
7. Fewer updates
The last major change with the advent of Windows 11 is update frequency. While Windows 10 needed updates twice a year, Windows 11 updates will occur annually, during the second quarter. Rest assured that minor fixes will still be made throughout the year.
Furthermore, updates will now occur in the background, without the need to restart your computer every time a new patch comes out. Updates will also take up 40% less space than they did in the old version.
Finally, for updates that do require a restart, the system will now display an estimate of how long they will take.
Reminder: According to Microsoft, the end of support for Windows 10 is scheduled for 2025. Companies with fleets of devices will want to have their IT migration done before that date.  Furthermore, if some of your current devices don't support Windows 11, you'll want to upgrade to devices that are compatible with the new operating system. 😊
Contact Groupe SL to migrate your computer fleet to Windows 11
Contrary to what skeptics might think, Windows 11 offers significant benefits for users. Its revamped interface and new features make a real difference when it comes to user experience.
For companies, migrating to Windows 11 can be quite a complex process. The best solution is to hire an IT outsourcing company that can handle the migration efficiently and offer comprehensive IT services.
Contact Groupe SL today! We will be happy to help your business migrate to Windows 11 so that your teams can make the most of its benefits.