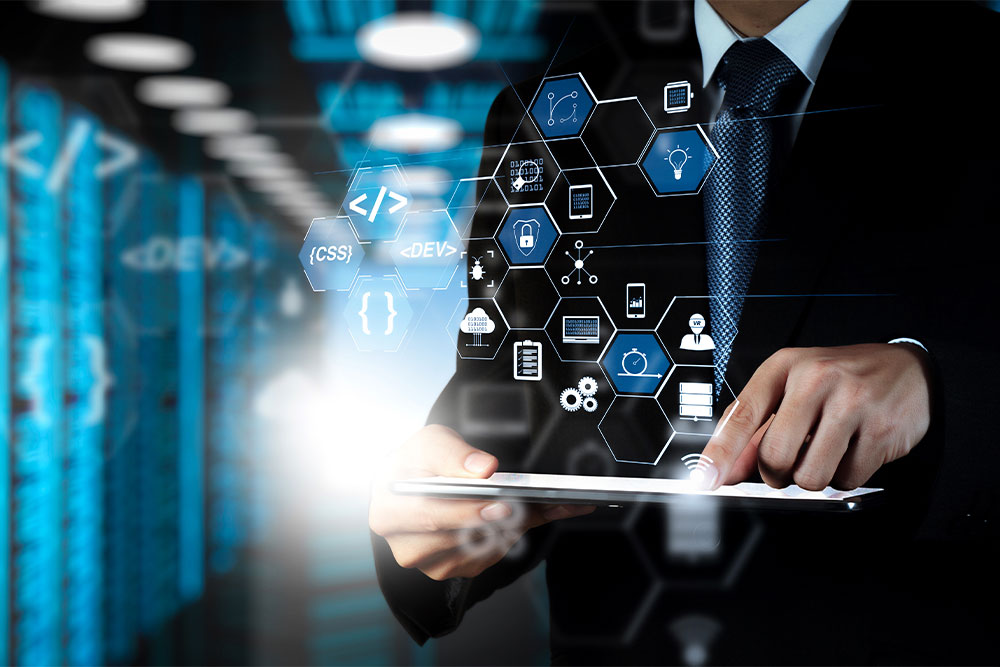 These days, it seems inconceivable to run a business without a certain amount of IT infrastructure. Of course, there are traditional solutions that require physical equipment. However, there are also virtual options that reduce the need for equipment that is expensive to acquire and maintain, such as servers.
When it comes to computer systems, companies can opt for a dedicated (physical) server or a virtual private server (VPS).
Which option do you think is best?
It's not an easy question to answer, but as you know, investing in the right resources is crucial to the success of your business.
So, which should you choose, a VPS or a dedicated server? Let's see if we can come up with an answer together.
What is a dedicated server?
A dedicated server is a physical server that looks similar to a regular computer. Generally, this type of server is installed in the web host's data centre and is dedicated exclusively to you.
The machine can only be accessed by members of your organization, and you can use 100% of its power. Renting a dedicated server usually means you can configure it according to your needs and preferences (processor, RAM, disk, bandwidth, etc.).
Although cloud computing has become very popular, dedicated servers remain a commonly used hosting environment.
In short, a dedicated server gives you 100% control over the data and information that passes through your company's network. It also gives you the ability to manage your entire computer network in a centralized way.
The advantages of a dedicated server
Here are some of the advantages of a dedicated server:
Stable and reliable: You rarely get unpleasant surprises, because you're the only one using the server resources.
High performance: Since you're the only one using the server, you're guaranteed high performance.
Secure: The chances of cyberattacks are lower because you're the only server user.
Customizable configuration: You have control over the tools and applications installed on the server.
Need IT services for your company in Québec? Contact-us now!
What is a VPS?
VPS is a type of hosting that shares the resources of a single physical server between multiple users. Thanks to virtualization, one physical server can contain multiple server environments. Each VPS has its own configuration (processor, RAM, storage capacity, etc.). Unless you need a dedicated infrastructure due to corporate policy or other reasons, VPS is a completely valid option for your business.
When you choose this type of IT infrastructure, the web host sets up the virtual private server and takes care of IT maintenance, updates and patches. They also maintain the physical machine that contains the VPS and provide technical support to resolve any problems related to the server. You are in charge of installing all the applications and software you need for your business.
The advantages of a VPS
Here are the main reasons why a VPS is a good option:
Quick and easy to set up: A web host can create a virtual private server for you in just a few clicks.
Reliable: Virtual private servers are perfectly suited for online data backup, which helps protect your information from cyberattacks and ensures that it remains available in the event of an incident.
Secure: Since VPSs operate completely independently of the other virtual environments on the physical server, they offer an excellent level of security for companies (Law firms, accounting firms, etc.).
Affordable: VPSs tend to be very affordable, because the cost of maintaining the physical machine is divided between all of its users.
Not a bad list of advantages!
VPS vs dedicated server: which option wins?
So, which is the best choice, a VPS or a dedicated server?
The answer is up to you. But you should bear in mind that if you choose a VPS, a third-party company will take care of the IT maintenance and provide technical assistance if needed. The additional support can be a real game changer for small businesses and busy managers.
We hope you enjoyed this overview. Feel free to visit the blog section of our website to find out more about the wonderful world of business IT. And if you're looking for customized IT services, please contact us. Whether your needs are big or small, we will be happy to find solutions for you!