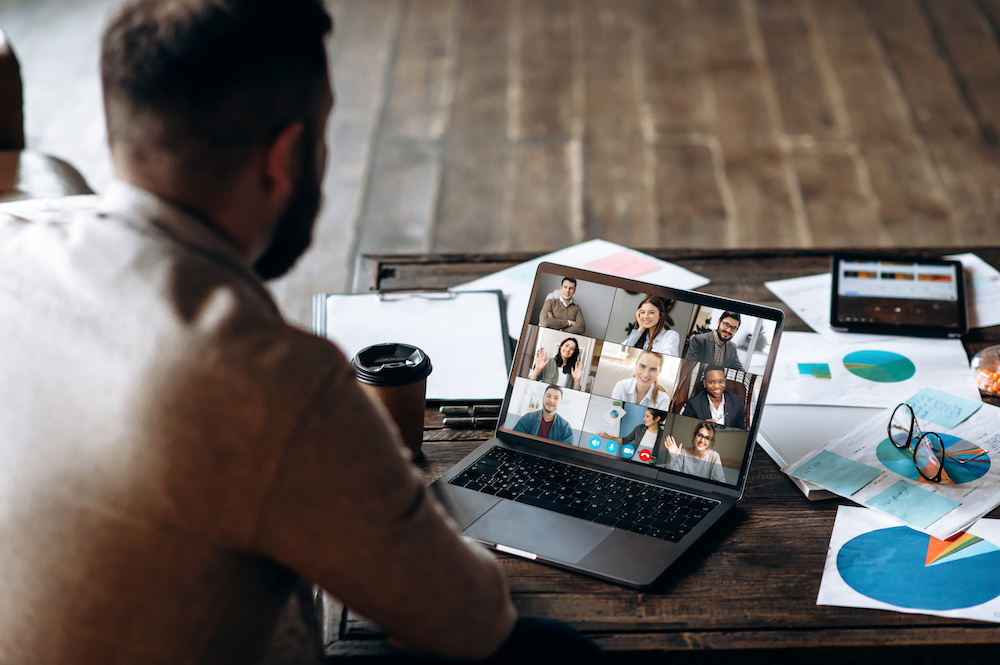 Does your business use the Skype for Business communication platform?
In the last few years, Skype for Business has earned a reputation as a valuable tool for communicating with people outside the office. It is also excellent for organizations to hold meetings and even conduct job interviews remotely. But did you know that this paid version of Skype designed specifically for businesses is being replaced?
Its successor is Microsoft Teams.
Wondering if you should invest in this newer product? Here are the main differences between Skype for Business and Microsoft Teams to help you make an informed decision.
Audio and visual quality: Microsoft Teams wins
Microsoft Teams tends to be better than Skype for Business for networks that struggle to provide sufficient bandwidth.
As long as there is at least 1.2 Mb/s of signal available, you can enjoy a smooth, high-quality audio/video experience with Teams without having to deal with the classic frozen screens and involuntary stuttering.
Chat and messaging options: Microsoft Teams offers greater flexibility
Another major difference between Skype for Business and Microsoft Teams is the possibilities offered by their chat module.
With MS Teams, users can log in and access each private or group discussion to view its full history. All conversations, regardless of when you left or were added to the discussion, are accessible unless they are individually deleted.
Need IT services for your company in Québec? Contact-us now!
Third-party integration: Microsoft Teams is way ahead
Microsoft Teams can incorporate more than 150 third-party applications, most of which are part of Microsoft 365, to improve a company's productivity. This means that users can quickly access files, other users and apps they need to get the job done.
This feature streamlines workflows and saves your employees a lot of time. Users can use Apps to access certain services without having to switch platforms.
For example, users can use Microsoft Teams to share Wikipedia articles, weather updates, stock information and other points of interest without ever leaving the chat window.
File transfer: easier with Microsoft Teams
Thanks to Microsoft Teams, files can be transferred via SharePoint and accessed offline, unlike with Skype for Business.
You can also send GIFs, stickers and memes to users directly from the Microsoft Teams store.
Guest access: Microsoft Teams simplifies collaboration
With Skype for Business, collaborators can be invited by email or calendar, but they need to install a web plug-in or the Skype for Business app to participate.
On Microsoft Teams, when someone is granted "guest access," they can create a chat channel, participate in a private discussion, share files, and post, edit, and delete messages. This new possibility makes it one of the best IT collaboration tools.
Interested in switching to Microsoft Teams?
As you can see, Microsoft Teams has several new features and characteristics that differentiate it from Skype for Business. These help organizations communicate more effectively and promote collaboration between employees, especially in remote work environments.
Want to switch to Microsoft Teams? There is nothing simpler! At Groupe SL, we can guide you through this process and make sure that you are able to use it to its full potential. Contact us for more information.