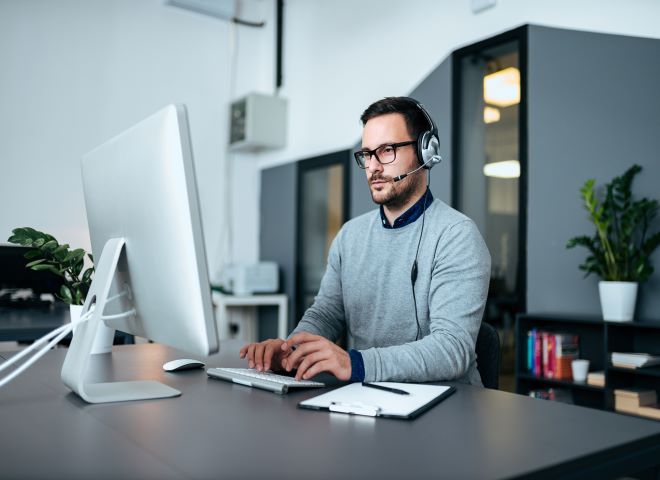 Businesses have many choices when it comes to IT services. They can either equip themselves with the infrastructure and equipment required for their daily operations or they can outsource their IT services.
Are you curious what IT outsourcing is really all about? If you don't know anything about the topic yet, this article will give you a good understanding of the concept.
Definition of IT outsourcing
Outsourcing is the process of subcontracting some of your services to a third party or organization outside of your company. This can be done both locally and internationally. The goal is to have this partner manage certain business activities for you. This is a common practice. Specifically, it allows companies of any size to grow as their needs change, without major risk or investment.
More precisely, IT outsourcing involves hiring outside resources to manage all or part of a company's IT services.
Typically, there will be an IT outsourcing contract that confirms the agreement and sets out its terms and conditions. This contract outlines the subcontractor's responsibilities. This is important because there can be so many aspects to the management of an IT infrastructure and the specifications that go with it that it becomes essential to determine which ones are included in the contract.
Is IT outsourcing suitable for all businesses?
Businesses' needs for managed IT services will vary depending on the size of the organization, what industry it operates in, its IT assets, etc. However, in an era of digital revolution in business, most companies would benefit from having IT strategists who can guide them through different areas of IT while they focus on their core competencies.
Sometimes even a small contribution from an IT management partner can make a big difference.
Frequently outsourced projects in IT outsourcing
Companies often outsource their data storage because using the partner's cloud service is often cheaper and more secure. In addition, this type of agreement typically includes software and data security updates.
In addition to this, companies often outsource their web development, hosting and maintenance or management of their websites and applications.
Moreover, companies outsource their IT systems to benefit from quality technical support and get better advice on business telecommunications. An IT outsourcing firm can even train teams to better master an IT environment.
The benefits of IT outsourcing
IT outsourcing provides many benefits that can contribute to a company's success.
Reduced costs
Among the benefits that can result from IT outsourcing are cost reductions.
Most of the time, IT outsourcing can save you money by avoiding large investments in IT infrastructure, especially with cloud hosting solutions.
In fact, IT outsourcing firms are known for their ability to centralize and streamline computer equipment. This resource streamlining often translates into substantial savings for the client.
An IT budget that's easier to manage
Even if an IT department's expenses are predictable, unforeseen costs can disrupt a company's budget balance. Just think of the unexpected costs that can result from employee absences or equipment repairs.
Outsourcing IT services avoids these unforeseen expenses because the services are performed according to precise specifications and at the price stipulated in the contract.
Access to scarce skills
IT outsourcing also provides access to skills that may not be available locally. Partners can be located on the other side of the street or on the other side of the world, without any negative impact on the company. Consequently, depending on your needs, you can do business with an Australian, Chinese or American company to make up for the skills you are looking for.
Excellent IT service management through outsourcing
Managing a business is a complex undertaking. IT outsourcing helps lighten the burden on managers and their teams. In addition, it provides increased security without increasing the company's tax burden. When reviewing your IT structure, you should keep this in mind. Who knows, you may well come out a winner?
For more information on this subject or to outsource the management of your IT services to a trusted partner, contact Groupe SL.