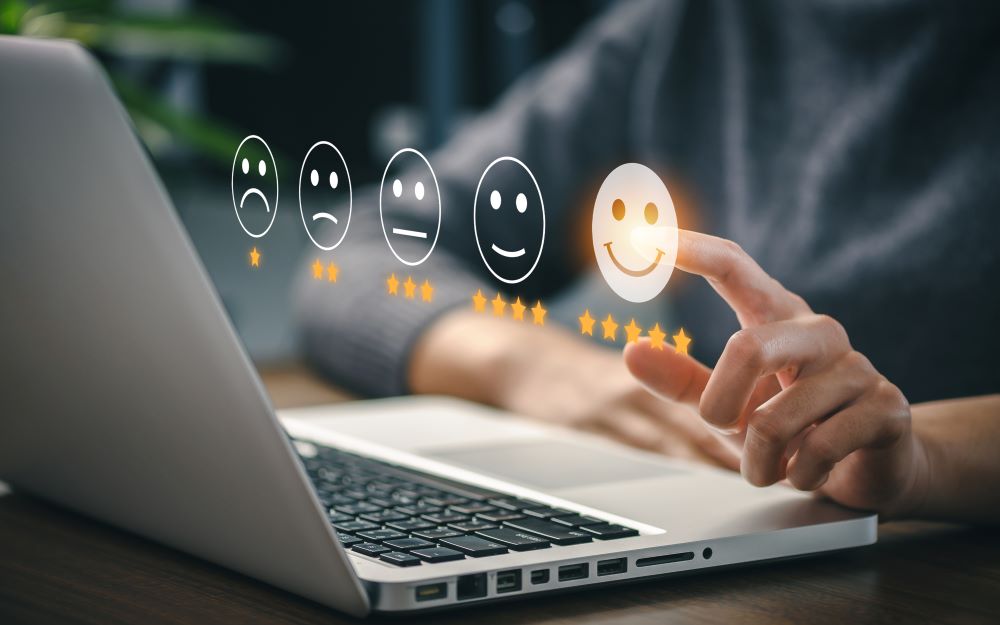 In the complex, dynamic world of information technology, IT account managers are at the heart of maintaining customer satisfaction. Amidst constantly emerging new ideas and challenges, this role is essential for the successful merging of business and technology.
Groupe SL specialists in strategic IT services for businesses explain what an IT account manager does, describing the responsibilities and skills related to the job, and how they contribute to a company's continued growth in the ever-changing digital age.
IT account manager role
An IT account manager is part of a sales team, reporting to the General Manager. Their activities are centred on after-sales communication and customer satisfaction.
An IT account manager has three major goals: to maintain sales momentum with existing customers, to explore and foster growth opportunities, and to make sure users are satisfied with products and services. In contrast to the traditional approach, which focused on the short-term search for new customers, an account manager seeks to create lasting relationships as a trusted customer advisor. In short, while a sales team focuses on making transactions, an IT account manager aims to build relationships.
IT account manager responsibilities
Today, long-term business success depends on creating positive customer experiences and building customer loyalty, as repeat customers are more profitable than new ones.
Long-term customers will make more purchases and recommend other customers, which reduces the amount of effort and investment required by a company for prospecting and lead management.
For companies looking to optimize customer loyalty, it's essential to create an effective account management team.
IT account manager duties and responsibilities
Thanks to their knowledge of customers' specific needs, IT account managers can answer questions, solve problems (preferably by proposing customized solutions), and establish a long-term strategic partnership that goes beyond the initial transaction.
An IT account manager's responsibilities include:
Expanding the initial partnership by promoting growth through complementary sales and related offerings.
Coordinating and facilitating exchanges between the customer, the sales team and customer service. The IT account manager will orchestrate meetings, propose solutions, submit proposals and actively participate in the presentation of these proposals.
Maintaining an ongoing relationship by renewing contracts and ensuring full customer satisfaction.
In short, IT account managers are responsible for engaging customer loyalty, whatever the sector of their activity.
An account manager for IT projects at Groupe SL, for example, will be responsible for maintaining regular communications with customers, assessing user satisfaction, presenting infrastructure assessments in collaboration with the technical team, suggesting technological improvements and promoting new services.
The IT account manager also acts as an intermediary between customers and technical teams, helping to manage IT projects by managing communication between parties and collaborating on planning. They also participate in meetings with current and potential customers, and are responsible for preparing service offers and bids, and renewing service agreements.
IT account managers and account executives: what is the difference?
In IT account management, there are two job titles you will encounter again and again: IT account managers and IT account executives. Both play a vital role in any company or organization.
Note that the specific descriptions and duties of each of these jobs can differ from company to company. There are no fixed standards for these job titles and any company can have its own structure and way of operating, meaning that sometimes, account management roles are combined or taken on by a single person.
In general, these two roles can be distinguished as follows:
1. Account Executive
An account executive, in a traditional sales context, is responsible for prospecting, managing and supervising leads. Sometimes referred to as "hunters", account executives seek out new opportunities and convert them into customers. They are found on the front line of business development and customer relations.
In other words, the account executive closes the deal, but doesn't usually follow up with the customer. Once the transaction has been completed, they hand things over to the IT account manager, who maintains the customer relationship.
2. IT account Manager
IT account managers, often referred to as "farmers", build strong relationships with customers to help a company grow over the long term.
As a point of contact for customers, these professionals are the link between users and the sales and customer service teams. It is their job to interact with consumers and maintain good relationships.
Normally, one IT account manager will accompany a single customer throughout their collaboration with the company. Depending on the contract, they can work with major customers, middle managers or even project managers. All discussions, messages and presentations go through this one person.
So, the difference between an account executive and an account manager lies in their mission: while an account executive focuses on prospecting and acquisition, an IT account manager focuses on consolidating long-term relationships. This distinction is essential to optimizing account management and guaranteeing an exceptional customer experience.
Groupe SL: your trusted IT project management partner
Groupe SL are specialists in IT outsourcing and business IT support. We know that an IT account manager is a crucial link in the business ecosystem.
By combining expertise in cutting-edge technology with exceptional interpersonal skills, IT account managers play a vital role in establishing solid partnerships with customers and promoting long-term business growth.
Their ability to grasp the specific needs of each customer, anticipate technological challenges and deliver tailor-made solutions puts IT account managers at the centre of the customer experience.