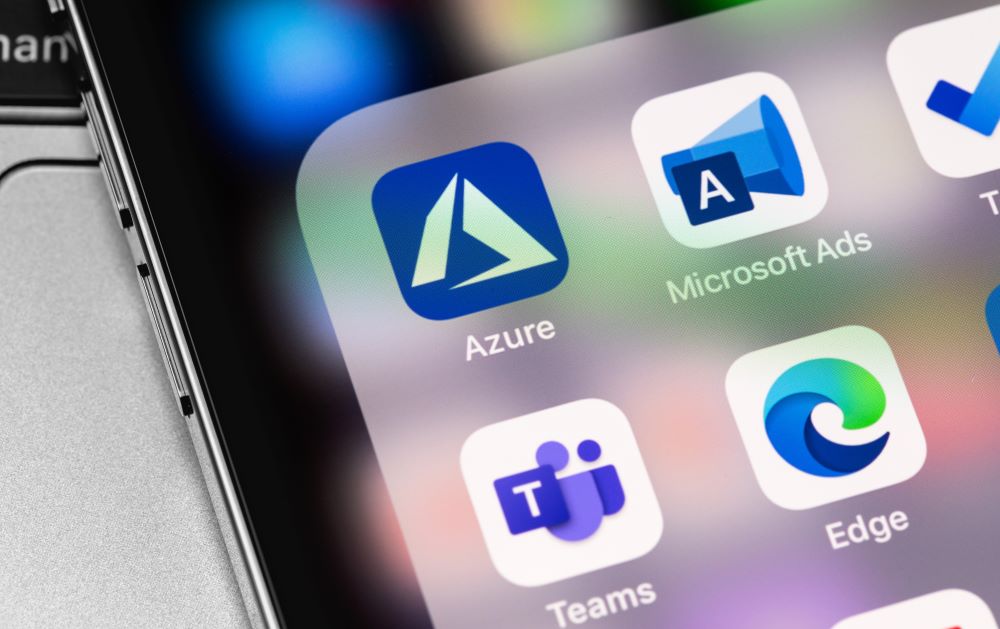 As companies leave the office behind and start prioritizing remote work, their IT departments are faced with new challenges. One of the biggest difficulties to resolve is remote access to IT resources.
In this article, our IT outsourcing services specialists explain how Azure AD can help you better manage remote access to your cloud resources such as Microsoft 365. They also present two other tools that can help you manage your IT infrastructure while your employees are working from home.
What is Azure AD?
Azure Active Directory, or Azure AD for short, is an identity and access management (IAM) program that is hosted on the Microsoft public cloud. It includes a variety of features and services to help companies better manage access to their IT resources, particularly those that are cloud-based.
This service is much more powerful than a local Active Directory, because it gives organizations the ability to implement cybersecurity and monitoring features more easily and at a lower cost.
Azure AD: advantages for companies
With Azure AD, users can sign in to all local and cloud-based web applications with the same authentication. The program is compatible with multiple platforms and devices, and can be integrated with all Microsoft 365 software.
With Azure AD, companies can implement multi-factor authentication, manage passwords and self-service groups, automatically control access, add devices, and monitor the use of critical applications.
Azure AD lightens the load on IT departments by facilitating access and automating certain tasks. It also secures access to companies' sensitive data.
Need IT services for your company in Québec? Contact-us now!
Intune and Autopilot: two programs that complement Azure AD
If your goal is to reduce the amount of time your IT department spends on configuration for new computers and users, you may want to consider Intune and Autopilot, two programs that complement Azure AD well.
Intune: a cloud service for managing mobile devices and applications
Intune is a cloud-based software that handles mobile and non-mobile device configuration, software deployment, update management and compliance.
With this tool, your employees can use their personal mobile devices at work without the risk of confidential data breaches. Intune protects your organization's data by isolating it from the user's personal data and requiring authentication before performing certain operations.
Intune also provides other convenient features for administrators:
Inventory of the devices that access the company's IT resources
Configuring devices to meet current security and integrity standards
Deleting company data when a device is lost or stolen
And more
Windows Autopilot: ideal for pre-configuring new devices
Windows Autopilot is a collection of technologies used to pre-configure new Windows PCs for professional use. IT departments can also use Autopilot to reset, repurpose and recover devices more quickly and easily.
With Autopilot, users who receive a new device can connect to a network and start working in just a few simple steps. All the IT department needs to do is verify the employee's credentials, saving the IT infrastructure manager considerable time and effort.
Groupe SL is your best resource for more information about Azure AD, Intune and Autopilot
If your company wants to encourage employees to work from home without making things more difficult for the IT department, Azure AD, Intune and Autopilot can help. In addition to automating as many tasks as possible, these tools will make your infrastructure more accessible and secure.
If you want to find out more about these tools or implement them at your company, contact our team today! We will be able to provide you with customized deployment support.