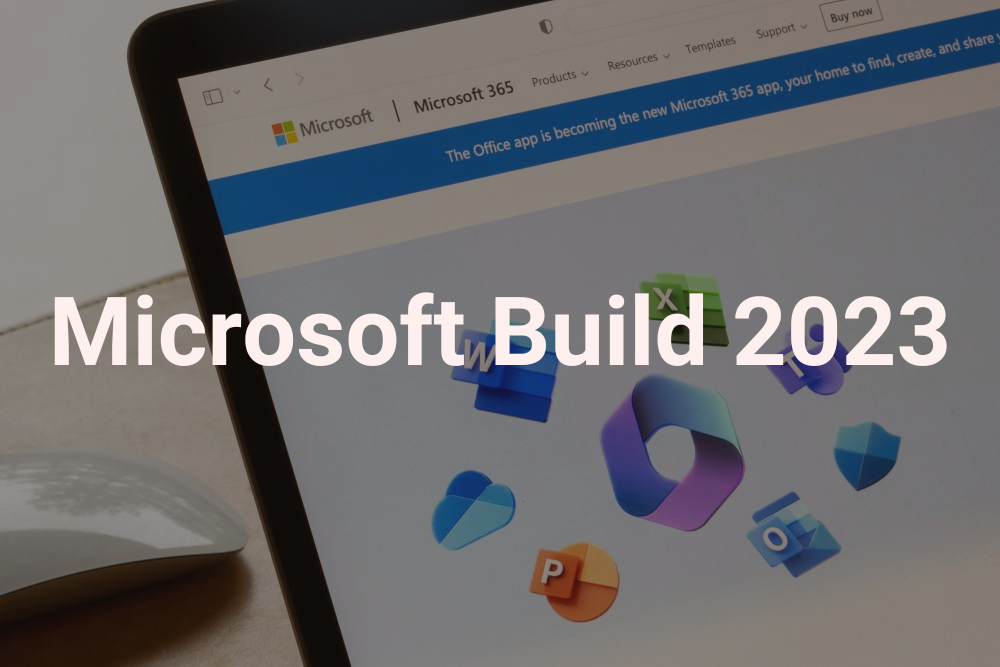 Microsoft's Build 2023 conference brought together technology enthusiasts and developers from all over the world. This major event generated a remarkable buzz due to hard-hitting announcements about significant advances in the field of artificial intelligence (AI). As the undisputed leader in the AI race, Microsoft unveiled revolutionary features and exciting new developments.
Groupe SL is a committed player in IT, and we'd like to remind you that our migration to Microsoft Office 365 service for business is the perfect solution to boost your corporate productivity and encourage professional collaboration.
The future is now! Join us as we explore the highlights of this iconic conference and marvel at the new frontiers of artificial intelligence.
Announcement 1: AI Copilot in Windows 11
AI Copilot in Windows 11 revolutionizes IT support. It enhances your experience by offering proactive, intuitive assistance. Its goal? To help you be more efficient in your IT tasks. Thanks to its exceptional ability to summarize, rephrase and explain text, this AI understands and simplifies complex information. Copilot will help you save time and be better informed!
Here is a summary of Microsoft Copilot's features:
Copilot is an AI-powered virtual assistant from Microsoft that can be used in Office applications such as Word, Excel, PowerPoint and Outlook.
In Word, Copilot can generate text, rewrite paragraphs and generate entire documents.
In Excel, Copilot can generate pivot tables, create charts and help analyze and understand data.
In PowerPoint, Copilot can modify the layout and appearance of slides.
It can also help with e-mail writing in Outlook, offering short or long message drafts with options for changing tone.
Copilot is adaptive and can be used to control different functionalities in each Office application.
Finally, it is also designed to operate in multiplayer mode, enabling multiple users to collaborate and interact with the virtual assistant.
Copilot does come with several warnings. After all, AI generates, but it can also make mistakes!
Microsoft is improving Copilot to give you an interactive, personalized experience. And this is just the beginning – soon, Copilot will extend to other applications and devices, and will even be able to generate images and videos.
Announcement 2: Bing plug-ins for Windows
Microsoft has announced Bing plug-ins for Windows, offering an enriched search experience and integrating the advanced features of the Bing search engine into various applications. Users will benefit from relevant search results, enhanced suggestions and smooth navigation.
Bing plugins will enable developers to create extensions that are compatible with ChatGPT, Bing, Dynamics 365 Copilot and Microsoft 365 Copilot. Bing will become the default search engine in ChatGPT, improving navigation for free users. Users will also be able to carry out searches from within the ChatGPT interface and obtain precise results and contextual suggestions.
In addition, the integration of GitHub Copilot into Windows Terminal will offer developers advanced AI functionalities, simplifying their tasks and improving their productivity. It will provide access to real-time code suggestions thanks to machine learning algorithms. This integration will accelerate developers' workflow within Windows Terminal.
Announcement 3: Microsoft 365 Copilot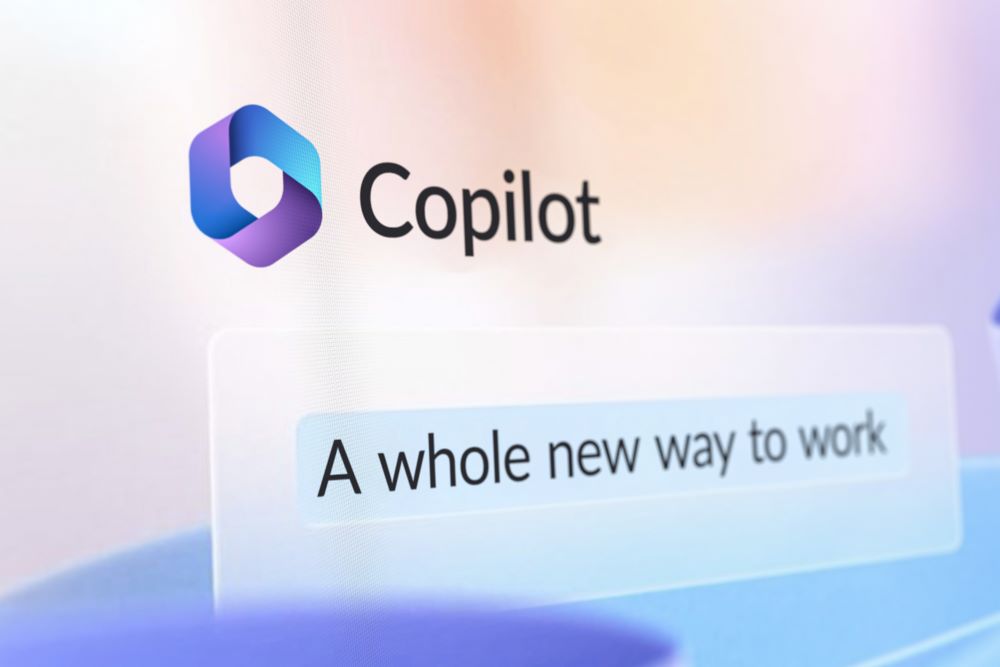 Microsoft 365 Copilot is a powerful artificial intelligence assistant developed by Microsoft. This assistant has been designed to support users in their daily tasks and improve their productivity through various IT collaboration tools. It offers a wide range of advanced features, customized to meet the specific needs of each user.
Microsoft 365 Copilot and plug-in support
Another major announcement concerns Microsoft 365 Copilot, Microsoft's AI assistant. From now on, Microsoft 365 Copilot will be compatible with plugins, offering users a personalized experience. Plugins will include:
Teams message extensions
Power Platform connectors
Tools based on ChatGPT technology
Numerous third-party plug-ins will also be available from partners such as Atlassian and Adobe. In this way, each user can configure Microsoft 365 Copilot to their specific needs and benefit from a personalized, optimized experience.
Integrating 365 Copilot into Microsoft Edge
Microsoft 365 Copilot has also been integrated into Microsoft Edge, Microsoft's web browser. This integration offers context-sensitive assistance to users as they browse the Web, with relevant suggestions and tips based on their preferences.
Copilot's integration into Microsoft Edge also means it can provide contextual assistance in Microsoft 365 applications, such as Outlook, Word, Excel and PowerPoint, to help users with a variety of tasks. This integration boosts users' day-to-day efficiency and optimizes their productivity through a personalized, intuitive experience.
Microsoft Build 2023: Major advances in AI for a promising future
Microsoft's Build 2023 conference was exceptional, as it addressed impressive advances and announcements in the field of artificial intelligence. Microsoft is demonstrating its ongoing commitment to AI by integrating this cutting-edge technology into its products and services. The new features push the boundaries of AI, offering new perspectives and meeting the needs of both users and developers.
This conference marks an important milestone in the development of AI, and we look forward to seeing these innovations come to fruition so that we can enjoy their many benefits in our everyday technological lives.
At Group SL, we are fully aware of the importance of migrating and securing your Microsoft 365-related IT data. That's why we offer comprehensive support from experts who are ready to assist you throughout the process and train your teams. Contact us today to benefit from our expertise!
Need IT services for your company in Québec? Contact-us now!