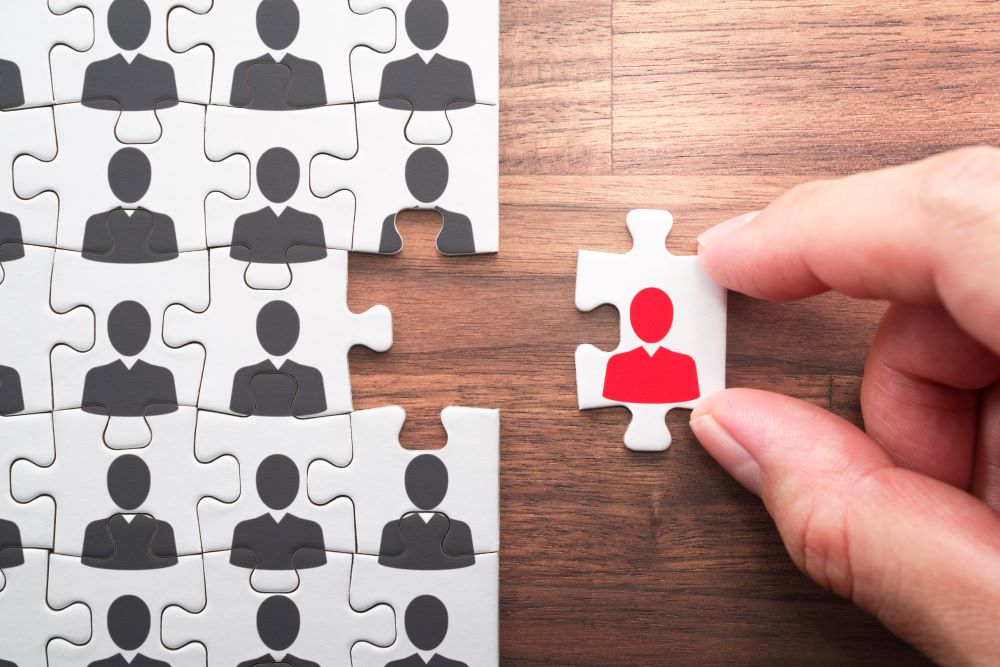 Canada's IT sector is currently grappling with a major labour shortage. As hundreds of Canadian companies go digital, IT professionals are increasingly in demand in other industries, and recruiting and retaining qualified IT employees becomes more of a challenge.
In the current context, outsourcing your company's tech support is often the most sensible solution. In this article, the IT experts at Groupe SL explain the benefits of outsourcing your IT support.
Outsourcing to cope with the IT skills shortage in Canada
The tech labour shortage in Canada is caused by the number of jobs created in the field each year (12,000 in Quebec alone) outpacing the number of new IT graduates (3,000 in Quebec).
Without enough skilled labour in Canada, hiring qualified foreign workers is an option, but it can be a long and complicated process. It's simpler to rely on a local external service provider to manage your company's IT.
Difficulty recruiting qualified candidates
With such a severe labour shortage, it can be very difficult to recruit qualified candidates. Many companies compete to attract the talent that's available, offering competitive salaries and benefits that not all businesses can match.
With demand for IT professionals outstripping supply, candidates have the advantage. They are able to dictate their terms, which can cost your company dearly. You need to be willing to pay a lot of money to attract talent.
Even more difficulty retaining talent
Another key challenge caused by the labour shortage is retaining the technical support personnel you do manage to hire. Every business is vulnerable to employees departing for other companies that offer more than they are able to.
Many Canadian companies are currently experiencing high numbers of departures from their IT teams. It is proving more difficult than ever to retain talent for any significant length of time. Training new employees involves considerable costs and has an indirect impact on the quality of service.
By choosing to outsource your IT support, you can avoid all of these problems and look to your company's future with peace of mind.
Tech support outsourcing to protect against rising cyberattacks
Cyberattacks have increased significantly since the beginning of the COVID-19 pandemic and the resulting shift towards remote work. Considering that these attacks can completely paralyze your operations and put your data at risk, it's vital for companies to be adequately protected. Qualified IT experts are needed to implement robust cybersecurity that will protect your company from attack.
Since recruiting and retaining qualified IT personnel is becoming such a challenge, it's preferable to outsource your company's cybersecurity to external experts. In the face of serious cyber threats, tech support outsourcing is the logical solution, because an external firm will have more resources to devote to cybersecurity, both in terms of equipment and expertise. While an in-house IT specialist will usually have general cybersecurity skills, they may not be as sophisticated as those of an external expert.
An external firm will be able to implement in-depth preventive measures and act quickly in the event of an incident. Cybersecurity measures may include:
Setting up centralized real-time equipment management tools
Monitoring for attacks
Diversifying backups
Setting up multi-factor authentication
Setting up email and data encryption
Having an external firm manage your cybersecurity means that you'll benefit from top-quality support and you won't need to worry about cyber threats.
Need IT services for your company in Québec? Contact-us now!
Tech support outsourcing: the ideal solution for companies
Tech support outsourcing means having an external firm manage your IT services and allows you to avoid hiring and managing IT personnel internally. An external tech support firm will provide professional, secure IT services that are optimized for your company's operations.
Most IT companies offer comprehensive services that follow a strategic IT plan and include server and network equipment support, tech support for users and IT infrastructure installation.
By outsourcing your company's tech support, you benefit from a professional team and comprehensive, personalized services without needing to hire your own IT personnel.
Outsource your tech support to Groupe SL to overcome the IT skills shortage in Canada
Canada's labour shortage is creating many challenges for businesses. Furthermore, with the increase in cyberattacks, it's more important than ever for companies to have access to qualified IT professionals. In these difficult times, tech support outsourcing is without a doubt the simplest solution.
Groupe SL has been an industry leader in IT services for business since 2004. We have all of the expertise required to effectively manage your IT infrastructure, and we offer personalized services that are designed specifically to suit your needs.
To find out more about our services or request a quote, feel free to contact us. We will be happy to answer your queries and discuss the details of your project.