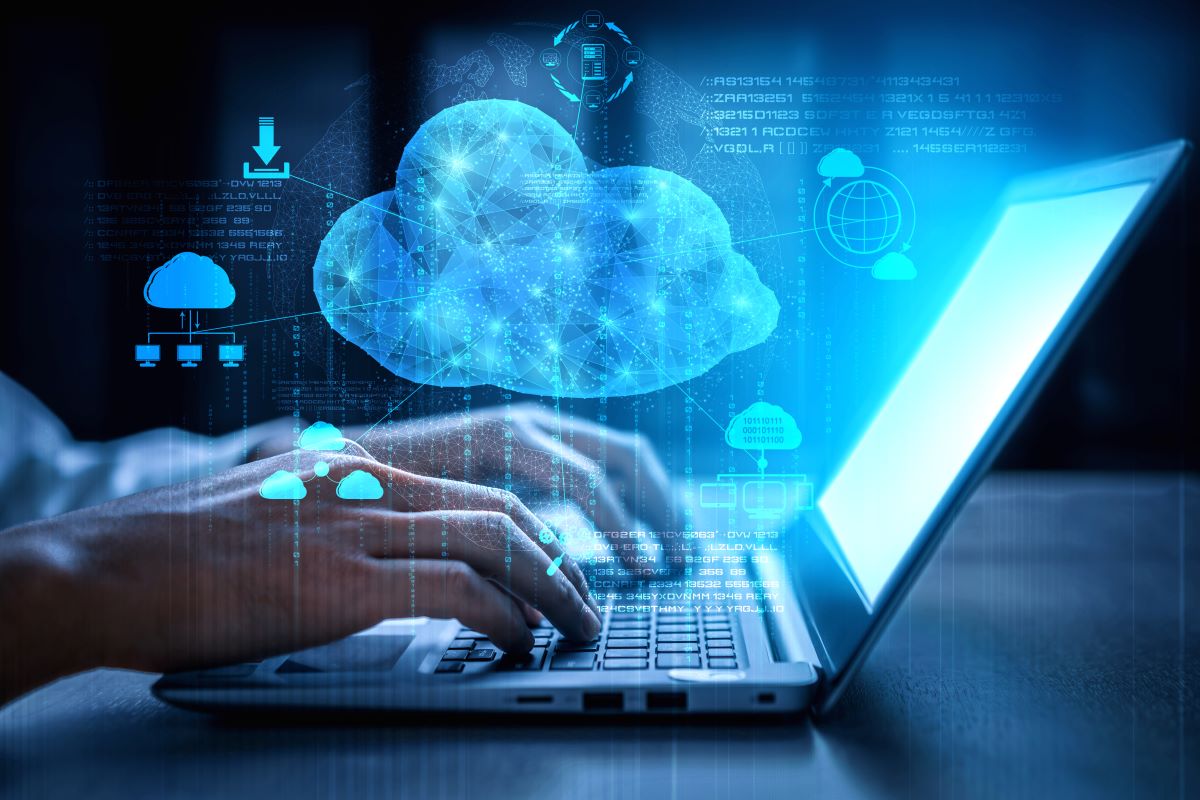 For businesses, the possibility of losing important data is a cause for concern. Misplacing information or leaving data vulnerable to cyber attacks is a problem. There are IT service solutions for your business. Whether you're looking to manage and centralize data, archive and store information, or ensure data security, cloud backup is a technology-forward solution for your business. On top of that, it's a low-cost solution!
The IT experts at Groupe SL explain the importance of cloud backups for your business in this article.
Benefits for small and medium-sized businesses
Small and medium-sized businesses often used cloud solutions because of their many advantages. The main attraction of the cloud is that it doesn't require any hardware or capital to equip yourself with data storage.
It also avoids the need to hire staff to manage equipment and data because cloud backups are an outsourced IT service. Cloud backups are a cost-effective solution for small to medium-sized businesses that allows them to focus on their core business.
Why choose a cloud backup?
The cloud, or online data backup services, have many advantages for small and medium-sized businesses. From flexibility to security, cloud backups for your business are a reliable solution.
Enhanced data security
One of the major benefits of cloud backup is data security. If you choose to outsource your data backup to the cloud, the data will often be encrypted, at rest or in transit. The cloud can protect you from hackers who attempt to compromise your data. Cloud backups also allow you to implement other security procedures such as two-factor authentication, a feature of Microsoft 365 . Extra security assurance for client information is a must in today's volatile cybersecurity landscape.
Data recovery
Most businesses using hard drive storage have had to deal with unexplained file or data loss. Backing up your data to the cloud ensures that you will never lose your data unexpectedly. Cloud solutions are well-managed and accessible with file recovery options that trace, archive and protect your data. You can restore data to previous file versions in case of data loss, ensuring the integrity of your business.
Centralized data location
Cloud backup allows for better centralization of data. Centralized data means ease of mind. This is because instead of storing your data on a local drive that won't be accessible to everyone, the cloud allows all of your employees to be able to access the data, wherever they are, on any authorized tool. You can save files from one location to another, using multiple devices simultaneously.
With the increase in remote working, this is a benefit for the organizational side of your business and synergy between teams.
Ease of use
Cloud backup finds its value in its ease of use. Cloud backups are a service in part with IT collaboration for your team. The ease of use of cloud backups benefits all members of your team. The flexibility of data syncing, data mirroring and restoration contributes to the ease of use of the cloud.
Switching to cloud backup is a great solution if you want to boost productivity. No need for dozens of clicks to a local drive to access your documents. Cloud backup solutions offer a much more simplified locate-and-save.
Groupe SL offers state-of-the-art cloud services
Cloud backups offer many advantages to your growing business. Cloud services are an essential solution for modern companies that manage data. From cost reduction to enhanced security and usability, cloud backup is a smart business solution.
It's high time to get started! Trust the cloud service experts at Groupe SL.
Our experts in cloud solutions will be happy to help you securely backup your data and simplify data management. Contact us for your free quote.
Need IT services for your company in Québec? Contact-us now!