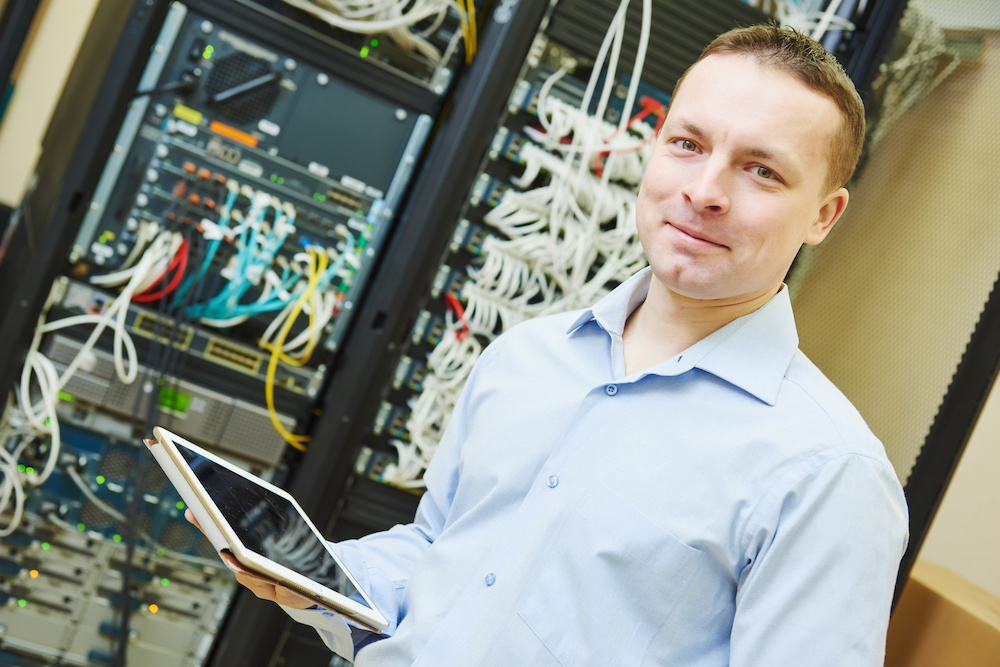 Computer systems simplify tasks, connect employees, collect essential data and facilitate transactions for businesses… as long as they function properly!
Many small and medium sized businesses rely on IT maintenance to keep their technological equipment running smoothly.
What is IT maintenance?
IT maintenance is a set of actions to ensure that a computer system remains secure and operational, whether on personal computers or company servers.
Within an SME, IT maintenance can be carried out by IT specialists working for the company or by an external firm offering IT outsourcing services.
Actions included in an IT maintenance plan
When an SME signs an IT maintenance contract with a managed IT services provider, there should be several actions performed at different times. These regular operations will vary depending on the computer equipment used by the SME.
These usually include:
Management of computer malfunctions, incidents and crashes
Archiving old folders, deleting duplicate files and managing online backups
Hardware and software component configuration to optimize efficiency
The development of rules to ensure the IT system functions properly
Management of user accounts, data access and network connections
The implementation of protections and computer security systems
System and software updates
The development of new features that increase productivity
Ensuring system compliance with current regulations (Privacy Act, GDPR, etc.)
Benefits of IT maintenance
While it's worth knowing what an IT maintenance package includes, business executives may be more interested in the benefits of subscribing to this service.
Here are the two most important ones.
Increased productivity
Although computer hardware has evolved significantly over the past few decades, it can still suffer breakdowns. These can result in significant downtime and affect company productivity.
IT maintenance helps prevent computer crashes while offering strategic IT services and plans for rapid resumption of operations in case of a computer system glitch. This service can also include the development of applications and software to facilitate certain tasks, managed technical support, and the teaching of the best practices for computer resource use.
Moreover, IT maintenance specialists can increase equipment performance by eliminating duplicate files, unnecessary folders and outdated programs
Improved security
Companies can be the target of cyberattacks that threaten not only the proper functioning of their computer equipment, but also confidential information about their operations, business partners and customers. Efficient IT maintenance will quickly detect any security flaws that cybercriminals could exploit and ensure that protections (antivirus, firewalls, etc.) are up to date and effective.
More and more countries and organizations require companies to adopt high security standards to protect personal customer data stored on their systems. Working with experts who are familiar with the regulations and the actions necessary to comply with them is therefore important.
Make Groupe SL your IT outsourcing partner
You now know more about what IT maintenance is and why SMEs that prioritize it stand to benefit.
If your company lacks the skills and resources required to ensure proper IT maintenance, Groupe SL is there for you! As leaders in the implementation of technological solutions, we will protect your assets and add value to your SME.