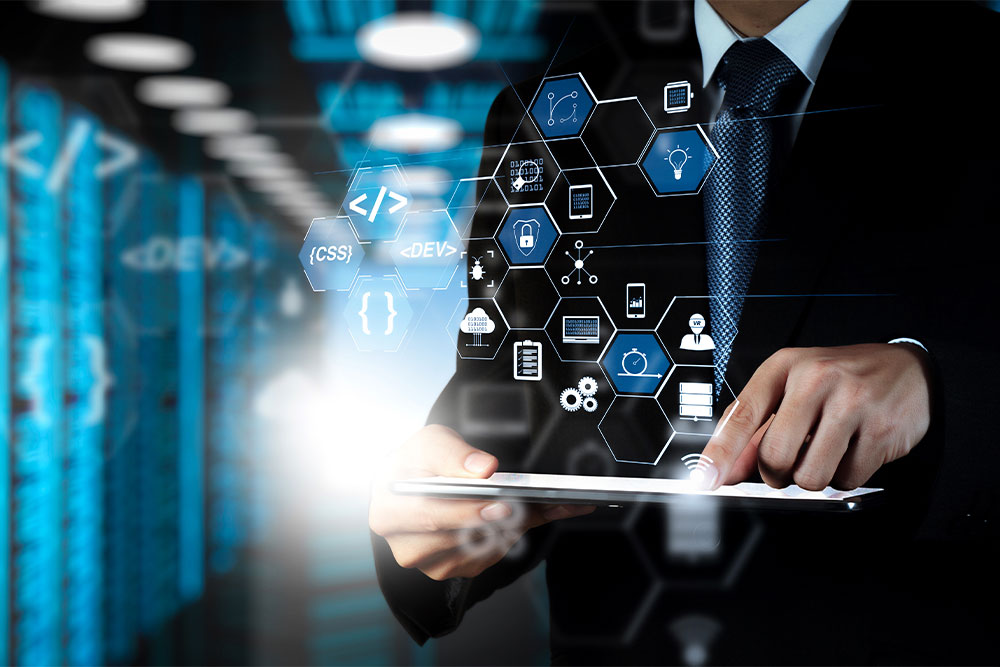 Hmm… not an easy question, is it? Yet, as you know, investing in the right resources is crucial to the success of your current business or one you are planning to launch soon.
Should you choose a virtual or dedicated server? Let's see if we can come up with an answer.
Virtual server overview
First, let's take a look at the virtual server (or vhost).
Roughly speaking, a vhost groups several virtual servers together on a single physical server. And each of them has its own configuration (processor, RAM, storage capacity, etc.).
With this type of hardware, the resources of the physical server are shared between several virtual servers.
Unless you need a dedicated infrastructure – whether for company policy or other reasons – the virtual server is perfectly suited to the reality of today's businesses.
Virtual server advantages
The virtual server is a very powerful solution, namely for the following reasons:
Quick and easy to set up
Easy to administer
Easy upgrades
Fully secured
Affordable and reliable
Pretty interesting list of perks, isn't it?
The dedicated server: an overview
Now let's move on to the dedicated server.
A dedicated server is entirely dedicated to your personal use. You can therefore configure it however you like based on whatever your needs are (processor, RAM, disk, bandwidth, etc.).
Despite the popularity and appeal of cloud computing, this type of server is still very widespread today.
In short, a dedicated server gives you 100% control over the data and information that travels over your company's network. In addition, it allows you to centralize the management of your entire IT infrastructure.
Dedicated server advantages
The advantages of a dedicated server include:
Stable and reliable solution
High performance
Very secure
Flexible and customized configuration
Ability to host a large number of virtual servers
Virtual or dedicated server: final results
So, which should you choose between a virtual server or dedicated server?
The answer is up to you. But you should bear in mind that with a virtual server, a third party company is responsible for IT maintenance and provides you with support if you need it. This additional support is a real game-changer for a small business or a busy manager.
We hope you enjoyed this overview. To learn more about the wonderful world of business IT, feel free to visit the blog section of our website. And if you are looking for customized IT solutions, please contact us. We will meet your needs – big and small – with great pleasure!